10 Things You Need to Know About Riding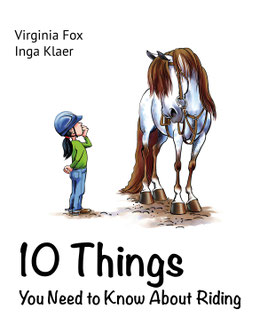 A humorous guide about the 10 most important things to become a good rider and your horses best friend.
Completely independent of any riding style or philosophy.
Dictated by the horses and illustrated by the well-known artist Jean Abernethy.


The authors Virginia Fox and Inga Klaer met more than twenty years ago during a horse seminar. From this arose a wonderful friendship, which has outlasted time and distance.


The two meet regularly for a wide variety of equine education courses. During a dressage course, they once again realized that, despite their extensive professional experience as trainers, they had to listen to the same things they themselves preach to their students on a daily basis.

Accompanied by a lot of laughter and a good portion of self-irony, the idea for this book was born.
English edition: (ISBN: 978-3906882482) or online: >> 10 Things You Need to Know About Riding